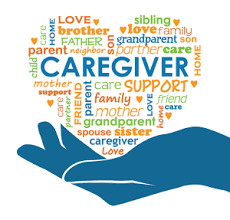 Update: Resources for caregivers
See below for additional information and how you can help
Our request
In June 2020, CSWS sent an urgent request to UO leadership asking for action to alleviate labor inequities that have arisen from the coronavirus pandemic.
As these faculty testimonials demonstrate, COVID-19 has uncovered many aspects of our institutional practice that have historically rendered certain labor invisible and left others more vulnerable. The costs of continued expectations for service and research added to teaching demands on junior faculty and others who have to keep on doing child and elder care and schooling will be cumulative and have differential impact. This will be evident not just during the period before there is a vaccine but going forward in their academic careers. More funding for COVID-related research will not alleviate the compounding disadvantage experienced by caretakers.
How can that be addressed in flexible standards and evaluation metrics into the future? We suggest the UO take the following steps (updated July 9 after discussions with UO leadership): 
1. Waive all non-essential service until the pandemic is over. We are working with the Office of the Provost to implement a policy that instructs unit heads to:
(a) consult with their faculty and determine what is essential service, and
(b) allow caregivers to opt out.
We envision this as a similar process to when departments and schools were instructed to draft Diversity Action Plans in 2016.
2. Allow caregivers to opt out of "on track" standards for research productivity until the pandemic is over. This includes reevaluating metric indicators and timely progress towards standards for tenure and other merit reviews. We know COVID-19 has taken its toll on research productivity. Publishing is behind schedule, declinations to review have skyrocketed, libraries are closed, nonessential travel is banned, and labs have been shuttered to conserve natural resources. Currently, tenure track faculty have the opportunity to petition for tenure clock extensions or other accommodations for exigent circumstances.We will work with the Provost's office to build on this flexibility to ensure that those colleagues up for promotion and tenure know their options for deferral.
3. Instruct department heads and deans to evaluate teaching loads and student enrollments in order to see how the workload of educating our students is distributed across faculty. Those with heavier caretaking needs should be granted teaching flexibility in terms of schedule, timing, and GE assistance. For example, we could allow caregivers to move a course from one quarter to another in the same academic year or to another academic year. As some of you mentioned in the survey, we should include a place within our annual merit review statements where colleagues can spell out clearly their caretaking responsibilities and their effects on teaching, research, and service. We are continuing to work with the Provost's office on implementation.
4. Pause the use of student teaching evaluations for at least the next year. We are advocating to continue this policy from Spring 2020 through the entire AY 2020-21.
5. Collectively identify essential strategies of caring. This includes support systems within departments but also across the university for parents, children, and volunteer or paid childcare workers. We are pursuing this with the Division of Equity and Inclusion and the Provost's office.
6. Ensure that caregivers—particularly women with young children or care responsibilities for seniors and others—are represented on decision-making bodies regarding these issues. While we realize this is an additional service requirement, representation matters. Neither gender-neutral nor gender-blind policies make a difference in the face of profound inequities. This service is vital to the institution's survival and should be compensated or rewarded through exemption from other service or through a stipend. 
JULY 9 UPDATE: We regret that we were unsuccessful in advocating that ASA funds be converted into income to be used for caregiving costs. Nevertheless, we will continue to look for strategies to fund caregiving costs. For instance, we are continuing discussions about the possibility of a sick-day bank for faculty to donate sick days to other faculty who need them to stay home and care for children and elders. The Provost indicated that is an issue to be taken up by Human Resources and they are working on possible solutions.
See also
How you can help