Our mission: Generating, supporting, and disseminating research on the complexity of women's lives and the intersecting nature of gender identities and inequalities.
CSWS staff support the many activities of the Center by handling operations, scheduling events, managing accounts, creating publications, and more. Their dedication to the day-to-day work of CSWS makes other programs and projects possible.
Image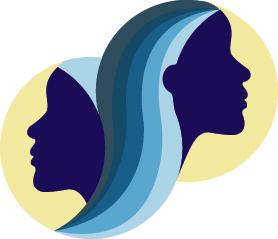 Advisory Board members consist of faculty members from Indigenous, Race, and Ethnic Studies and from Women's, Gender, and Sexuality Studies; a RIG coordinator (drawn from the RIG coordinators committee); the current Jane Grant Dissertation Fellow; and at least two other faculty members chosen by the director, who advise on matters pertaining to CSWS and serve on its committees.
RIG Coordinators organize the activities of research interest groups and assist in planning activities and guiding the writing of grant proposals in areas related to women and gender.
Faculty Affiliates (both teaching and non-teaching) at the University of Oregon have research interests in the study of women and gender.
WOC Affiliates work to diversify leadership at CSWS and support advancement for junior BIPOC faculty members.
Visiting Scholars bring new perspectives and fresh ideas to the community.