Celebrating "Feminist Futures"
During 2023-24, the Center for the Study of Women and Society celebrates 50 years of enriching the University of Oregon community. In collaboration with departments and units across campus, we have developed a year-long program of speakers, symposia, exhibits, performances, and more that speak to intersectional feminist research and our visions of social justice. All events are free and open to the public. Scroll down for a complete calendar of 50th anniversary programming.
Coming Soon:
Image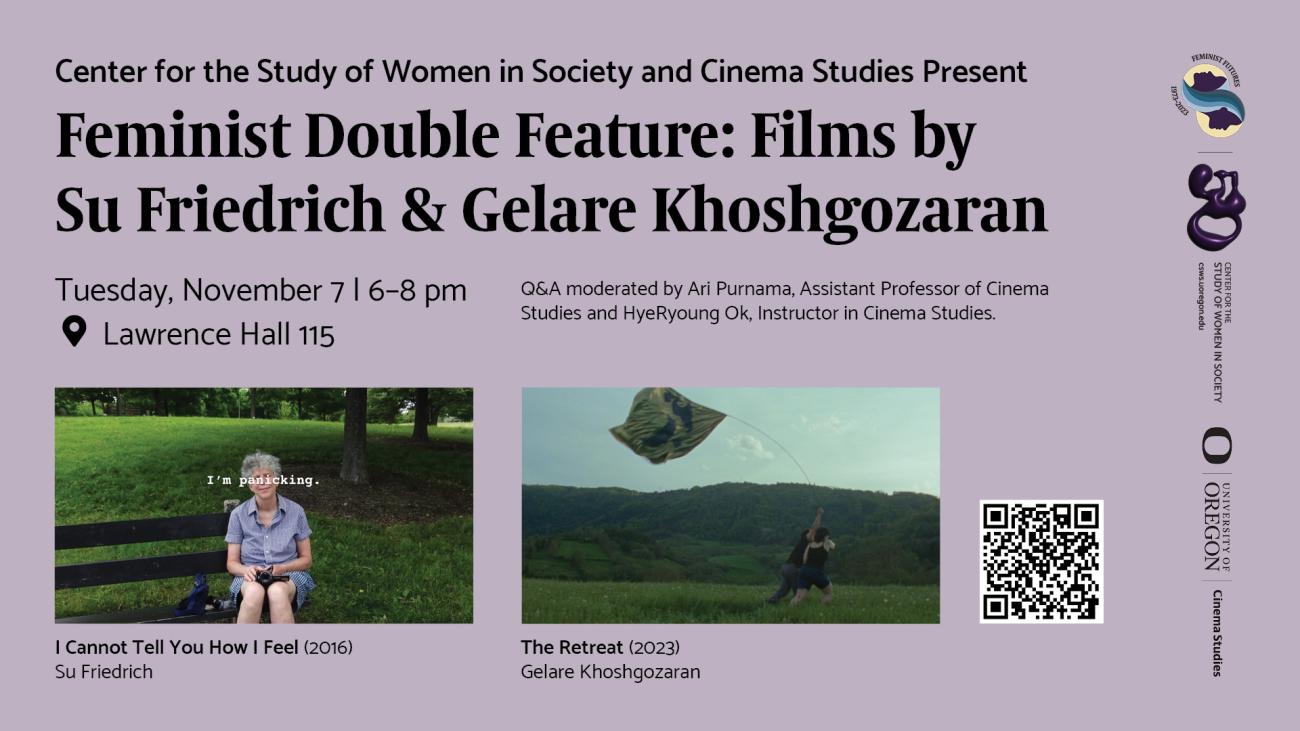 Image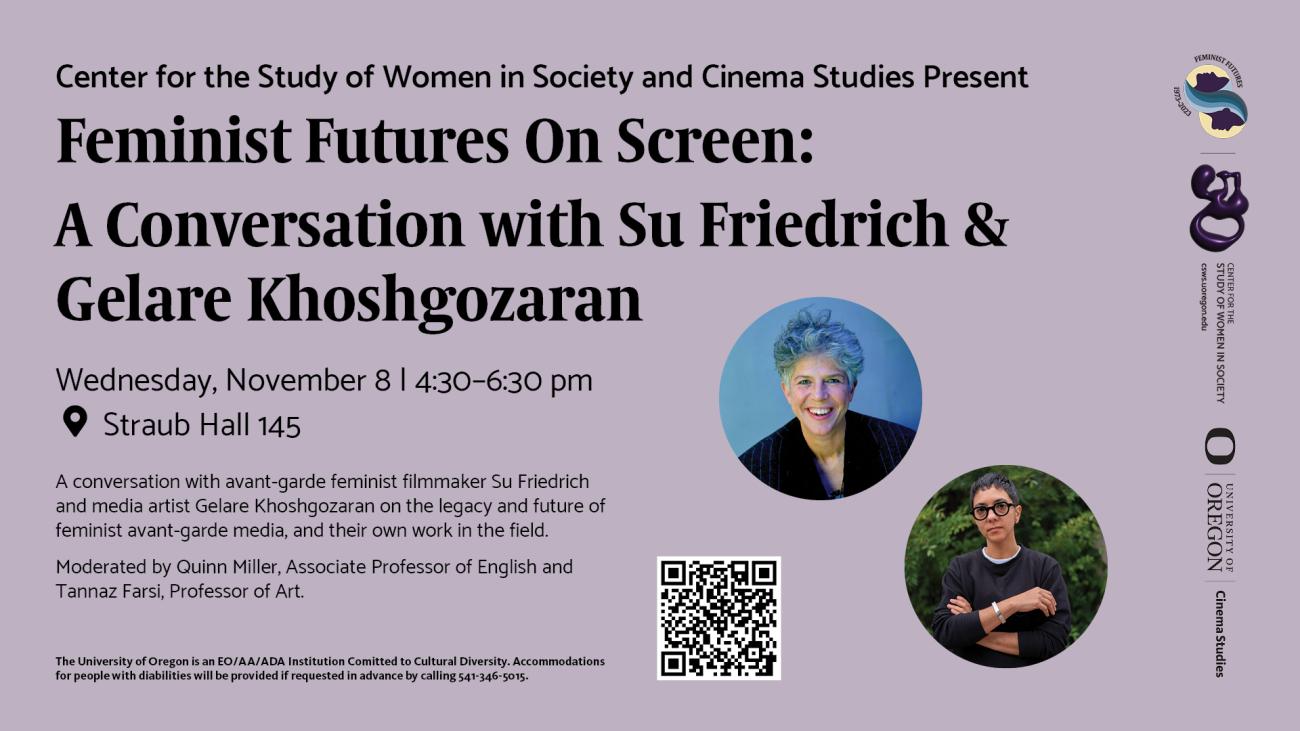 Event details and RSVP info will be linked to this page as plans are finalized. Check back regularly for updates!