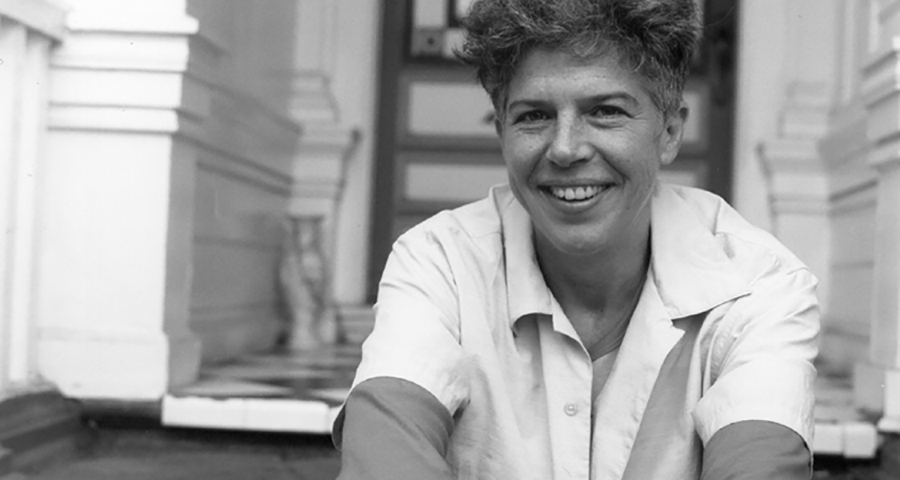 The University of Oregon's Center for the Study of Women in Society (CSWS) is partnering with the Department of Cinema Studies to present film screenings and discussions centered on the legacy and future of feminist avant-garde media. The events are part of CSWS's year-long 50th anniversary programming on the theme of "feminist futures."

On Nov. 7–8, filmmakers Su Friedrich and Gelare Khoshgozaran will be visiting the UO campus. Since the 1970s, Friedrich has been a leading figure in avant-garde filmmaking and a pivotal force in the establishment of Queer Cinema. Her films regularly combine elements of narrative, documentary, and experimental styles of filmmaking and often focus on the roles of women, family, and homosexuality in contemporary America. She has directed 25 films and videos since 1978, which have been featured in 23 retrospectives at major museums and film festivals and have been widely screened, extensively written about, and won numerous awards.

Khoshgozaran is an award-winning, self-described "undisciplinary" artist and filmmaker whose work engages with the legacies of imperial violence manifested in war, militarization, and borders. They use film and video to construct peripheral narratives that seek to redefine existing constructions of "home" as a means of approaching new conceptualizations of belonging.

On Tuesday, Nov. 7, CSWS and Cinema Studies present a feminist double feature: Friedrich's 2016 film, I Cannot Tell You How I Feel (42 minutes, digital video, color); and Khoshgozaran's 2023 film, The Retreat (22 minutes, 16mm transferred to 4K video, sound, color). A Q&A talk with the filmmakers will follow, moderated by Assistant Professor Ari Purnama and Career Instructor HyeRyoung Ok, both faculty in Cinema Studies. The event and reception will be held 6–8 p.m. in 115 Lawrence Hall, 1190 Franklin Blvd., Eugene. Pease RSVP your attendance here.

On Wednesday, Nov. 8, Friedrich and Khoshgozaran will present "Feminist Futures on Screen," a discussion about the legacy and future of feminist avant-garde media. The filmmakers will discuss their own work in the field and address intersectional feminist themes, moderated by Associate Professor of English Quinn Miller and Professor of Art Tannaz Farsi. The event and reception will be held 4:30–6:30 p.m. in 145 Straub Hall, 1451 Onyx, Eugene. Pease RSVP your attendance here.

All events are free and open to the public. Read more and stay up to date with upcoming CSWS 50th anniversary programming at https://csws.uoregon.edu/50th-events.