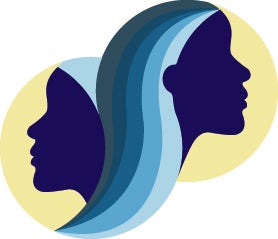 CSWS affiliates are tenure-track and career faculty, graduate students, and others whose research, scholarship, teaching, and/or education intersects with the center's mission to address the complicated nature of gender identities and inequalities.
While all in the UO community is welcome to participate in center-sponsored funding opportunities and programming, CSWS affiliates are those who are actively seeking to expand their networks across schools and departments and connect with others engaged in research related to gender and its multiple intersections with identities, inequalities, and social justice across disciplines.
Affiliates participate in growing and nurturing our community of scholar-educators by attending guest lectures and other events; developing and participating in Research Interest Groups; mentoring peers and graduate students in works-in-progress, Women of Color, and other projects; reporting on outcomes of CSWS funding in the Annual Review and Research Matters publications; serving on advisory board and grant review committees—and much more!
When you become an affiliate, your name, rank, department affiliation, and link to your UO bio will be posted on our CSWS Affiliate pages. You will receive communications about our events and programs as well as invitations to participate in special projects and other opportunities.
By becoming an affiliate, you enter into a vibrant, supportive community of scholars who will celebrate your work and provide new opportunities for collaboration across UO departments and disciplines.
Welcome to the CSWS community!