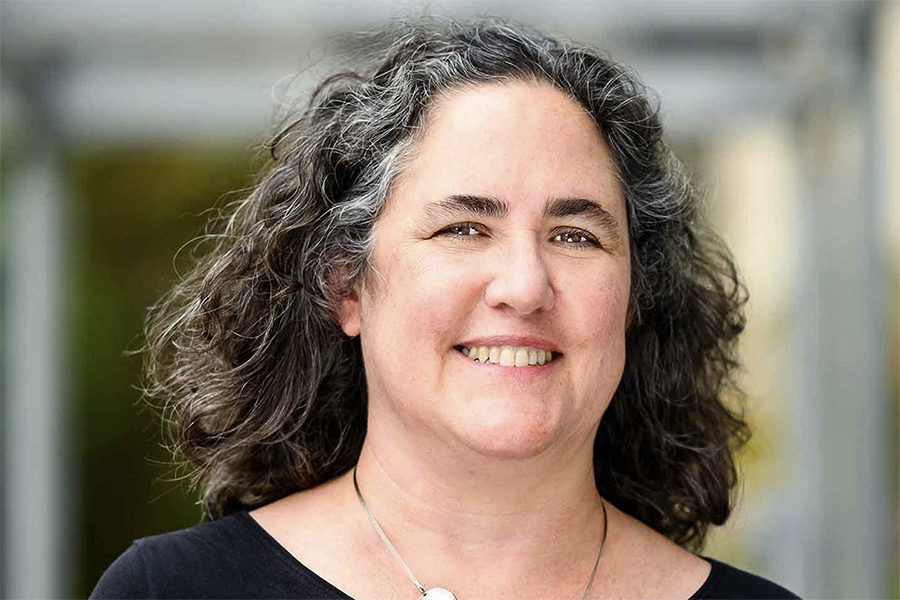 On the occasion of the Center for the Study of Women in Society's 50th anniversary, we are partnering with UO Common Reading to present programming centered on the theme of "Feminist Futures: Research on Women in Gender in Society." 
Launching this event series is a panel discussion with Diana Greene Foster, author of The Turnaway Study: Ten Years, a Thousand Women, and the Consequences of Having—or Being Denied—an Abortion. Foster has just been named a 2023 MacArthur Fellow "Genius Grant" recipient in recognition of her important work. Faculty experts and students on the panel will discuss reproductive justice, reproductive rights, and bodily autonomy with the author on Tuesday, Oct. 24, 2023.
Foster, a University of California–San Francisco professor of obstetrics, gynecology, and reproductive sciences, is best known for The Turnaway Study, which examines the physical, mental, and socioeconomic effects of abortion over five years on the lives of nearly 1,000 women who sought abortions at 30 facilities across the country. The 2020 study, which led to more than 50 research articles and a book, found that receiving an abortion does not harm health or well-being; rather, being denied one leads to negative financial and health outcomes.
Foster has been named a 2023 MacArthur Fellow "Genius Grant" recipient in recognition of her important work. 
Since the U.S. Supreme Court last year overturned Roe v. Wade, the landmark 1973 decision that protected the right to abortion, Foster's work has provided timely and vital insight into the health and economic effects on individuals of state decisions to severely limit or ban access to the procedure. 
The panel discussion with Foster will be moderated by Clark Honors College student Shayna Meltzer, 2022-23 ASUO Secretary for Gender and Sexuality. Panelists will include Kristin Yarris, Associate Professor of Global Studies and Women's, Gender, and Sexuality Studies; James Mohr, Distinguished Professor of History and Philip H. Knight Professor of Social Sciences; and Puja Ghosh, a promising scholar and graduate student in Philosophy.
Teaching resources are also available for faculty who plan to use The Turnaway Study in their courses this year, including Designing Discussions, Trauma-Informed Pedagogy, and a Library Research Guide.
Additional titles that Common Reading will feature this year in partnership with CSWS anniversary events include the following:
Believing: Our Thirty-Year Journey to End Gender Violence by Anita Hill,a memoir and manifesto about the origins and course of gender violence in our society. Hill will be giving the Lorwin Lecture on Civil Rights and Civil Liberties on May 9, 2024, presented in partnership with the Wayne Morse Center.
The Palace Papers: Inside the House of Windsor and The Diana Chronicles by Tina Brown, two behind-the-scenes accounts of the British Royal Family written by acclaimed journalist and former editor of The New Yorker. Brown will take part in a moderated panel discussion on Feb. 27, 2024, presented in partnership with School of Journalism and Communication.
Persepolis by Marjane Satrapi and We Should All Be Feminists by Chimamanda Ngozi Adichie. Literary agent Anjali Singh, who helped launch both books to prominence, will appear at a speaker event and workshop with graphic journalist Sarah "Shay" Mirk on Nov. 2, 2023, presented in partnership with UO Comics Studies.    
The panel discussion with Foster will be held at 4 p.m. Tuesday, Oct. 24, in the Lee Barlow Giustina Ballroom in the Ford Alumni Center, 1720 East 13th in Eugene. To aid organizers with planning, please RSVP your attendance at the event.
Watch live: https://youtube.com/live/4XcYYlggv5U?feature=share