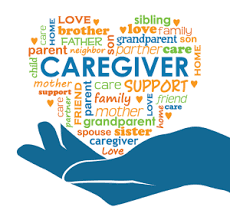 In a July 16 statement, the American Association of University Professors Oregon urged officials to listen to faculty, graduate student employee, and academic professional voices as campuses contemplate re-opening across the state.
While the health and safety of students, faculty, and staff should be a primary consideration in the decision-making process, the statement stresses that faculty and academic staff should be meaningfully consulted in "decisions related to how best to implement a return to on-campus instruction."
Moreover, the statement—endorsed by 12 state academic professional organizations—argues that "[d]ecisions must also be sensitive to and informed by the needs of academic workers whose lives are impacted by caregiving responsibilities." Citing CSWS's Campaign for Caregivers as a model, it urges campuses to "[d]evelop robust plans through consultation with academic workers, academic senates, and unions to provide additional support to caregivers. Academic institutions must accommodate caregivers through adjustments in expectations for service, research, and evaluation timelines."
AAUP-Oregon supports these recommendations with a rationale developed by CSWS's caregiver campaign. According to the statement,
Academic workers who maintain caregiving responsibilities are burdened in unseen ways by the pandemic and public health mitigation. The current crisis impacts the availability of reliable child care, schooling outside the home, elder care, and other dependent care support. Conditions for the return to on-campus work must involve prioritization of these needs. Different approaches are needed in the coming years as academic employees with dependent care responsibilities face potentially long-term impacts on their careers. Extension of review periods, reassessing teaching loads, and waiving non-critical service are but a few examples of matters that should be considered (see the Petition for Caregiver Support at UO).
CSWS is currently working with UO leadership to implement the following recommendations:
Waive all non-essential service until the pandemic is over.
Allow caregivers to opt out of "on track" standards for research productivity until the pandemic is over.
Instruct department heads and deans to evaluate teaching loads and student enrollments in order to see how the workload of education our students is distributed across faculty.
Pause the use of student teaching evaluations for at least the next year.
Collectively identify essential strategies of caring.
Ensure that caregivers—particularly women with young children or care responsibilities for seniors and others—are represented on decision-making bodies regarding these issues.
In addition to AAUP-Oregon, the July 16 statement was signed by the following organizations: American Federation of Teachers Oregon, Association of Oregon Faculties, Linfield University AAUP, Oregon Tech AAUP, Pacific University AAUP, Portland State University AAUP, Willamette University AAUP, United Academics of Oregon State University, United Academics of UO, Graduate Employees Union of PSU, and the Graduate Teaching Fellows Federation of UO.
—by Jenée Wilde