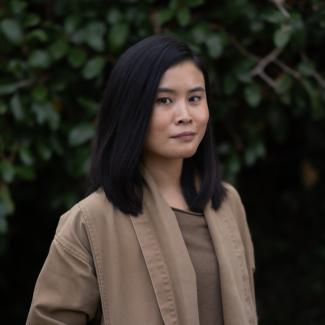 University of Oregon Visiting Artist Lecture Series
Presented by the Department of Art and Center for Art Research
Aurora Tang is a curator and researcher, often working at the intersections of contemporary art, architecture, and landscape studies. In this lecture, Aurora will share recent curatorial and research projects, produced as an independent curator, as well as with the Center for Land Use Interpretation, a non-profit arts and culture organization interested in exploring and understanding contemporary landscape issues in the United States. 
Aurora Tang is a curator and researcher based in Los Angeles. She has worked with the Center for Land Use Interpretation since 2009, and currently serves as its program director. As an independent curator, Aurora has organized recent exhibitions at the MAK Center for Art and Architecture, MOCA Tucson, and Armory Center for the Arts. She has also worked at non-profit art and research organizations including the Getty Research Institute, Getty Conservation Institute, and High Desert Test Sites, where she was managing director from 2011–15, and has taught at schools including Otis College of Art and Design and the University of Southern California. She is the recipient of an Andy Warhol Foundation for the Visual Arts Curatorial Research Fellowship.
This lecture is made possible by the Critical Conversations program, a partnership between the Ford Family Foundation and the University of Oregon Department of Art's Center for Art Research with Reed College's Douglas F. Cooley Memorial Art Gallery, Pacific Northwest College of Art, and Portland State University.
Lectures are also live streamed and archived on YouTube