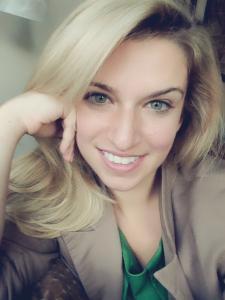 A recent podcast highlights the research of Diana Garvin, Assistant Professor of Mediterranean Studies in the Department of Romance Languages at the UO.
Treyf Podcast's series on fascism and the far-right features an interview with Garvin about her research into Italian fascism's attacks on women's autonomy, as well as the inspiring ways that women resisted the fascist regime. It also features a conversation with Matthew Lyons about his work documenting far-right groups in the US and the ways misogyny has grown within them.
Garvin received a 2019-20 CSWS Faculty Research Grant Award for her current project, "Food under Fascism," which examines the history of everyday life across Fascist Italy and the Horn of Africa (modern-day Ethiopia, Eritrea, and Somalia) through decolonial methodology and feminist approaches to the archive. Specifically, she uses food as a lens to examine daily negotiations of power, demonstrating how women's work to feed their families speaks to broader questions of gendered forms of labor, the social construction of race and racism, and what is at stake in the struggle for nourishment and flavor both in multi-ethnic Italy and across the global south.