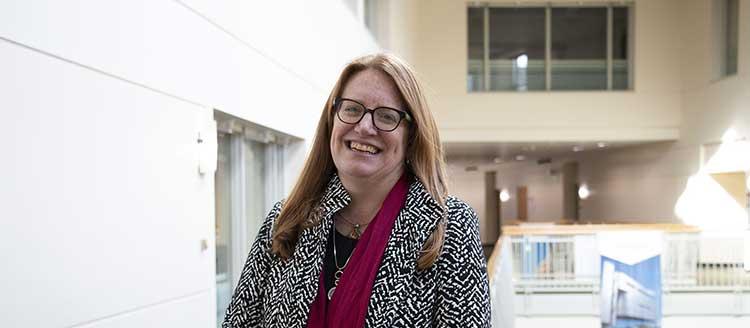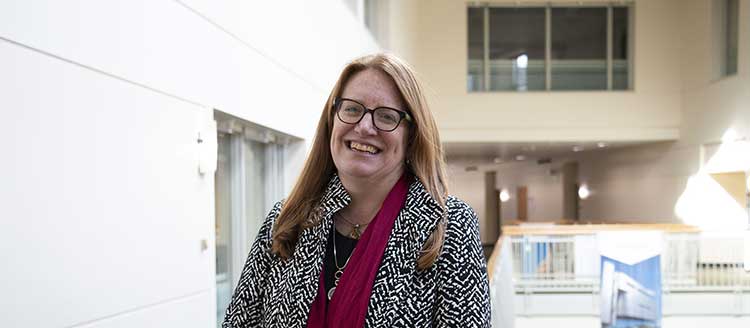 Editor's note: To celebrate Women's History Month, Around the O is celebrating 10 extraordinary UO faculty members including Adell Amos, Clayton R. Hess Professor of Law. See the full article here. Amos is a CSWS faculty affiliate.
Adell Amos
Clayton R. Hess Professor of Law, Environmental and Natural Resource Law Center, School of Law
Collegiality. Self-Discovery. Mentorship. To Adell Amos, associate dean for academic affairs at the School of Law and Clayton R. Hess professor of law at the Environmental Natural Resource Law Center, these values have been key to her personal and professional success. 
When Amos attended Oregon Law in 1998, she points to a cohort of women who made the difference. "We didn't just study together, but we held each other up in so many ways," said Amos. "All the challenges and victories we faced as we navigated professional school taught me how I wanted to approach my new profession and the work I wanted to do in the world." 
It is this supportive environment that Amos now creates for her students. "Everyone learns differently," she said. "I tell my students that when you can stop comparing yourself to those around you and really focus on how you learn, then you start to engage your education for your purposes."
These lessons and her mentorship are changing the lives of her students.
"Professor Amos is genuinely invested in our success," said Grace Brahler, a fellow who works with Amos in the law school's Oceans, Coasts and Watersheds Project. "She teaches us to be mindful about where we spend our energy and how we use our privilege and skills to support others."