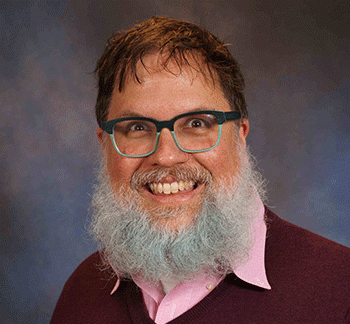 Note: This event will be rescheduled for AY 2020-21.
Queer Studies Lecture
"Translocas: The Politics of Puerto Rican Drag and Trans Performance"
Lawrence La Fountain-Stokes
Associate Professor of Spanish, University of Michigan 
Lawrence La Fountain-Stokes lists his main research interests as queer/LGBT Hispanic Caribbean (Cuban, Dominican, Puerto Rican) studies, U.S. Latina/o, and Latin American literary, cultural, and performance studies.
In his first book, Queer Ricans: Cultures and Sexualities in the Diaspora (University of Minnesota Press, 2009), he analyzes portrayals of migration, sexual diversity, and gender nonconformity in Puerto Rican cultural productions (such as cartoons, dance theater, film, literature, and performance art) both on the island and in the United States, focusing on the lives and work of artists such as Luis Rafael Sánchez, Manuel Ramos Otero, Luz María Umpierre, Frances Negrón-Muntaner, Rose Troche, Erika López, Arthur Avilés, and Elizabeth Marrero.
In his new book project, Translocas and Transmachas: Trans Diasporic Puerto Rican Drag, he focuses on migration, transvestism, and performance and argue that drag can serve not only to question gender and sexuality but also to explore commodification, cyberspace, diasporic displacements and reenactments of home, ethnicity, the human/animal divide, monstrosity, politics, poverty, race, and racial passing. Here he discusses the lives and work of artists and activists such as Eduardo Alegría, Javier Cardona, Lady Catiria, Fausto Fernós, Erika López, Elizabeth Marrero, Freddie Mercado, Jorge Merced, Mario Móntez, Sylvia Rivera, and Holly Woodlawn, as well as the recent phenomenon of Puerto Rican participation in RuPaul's Drag Race.