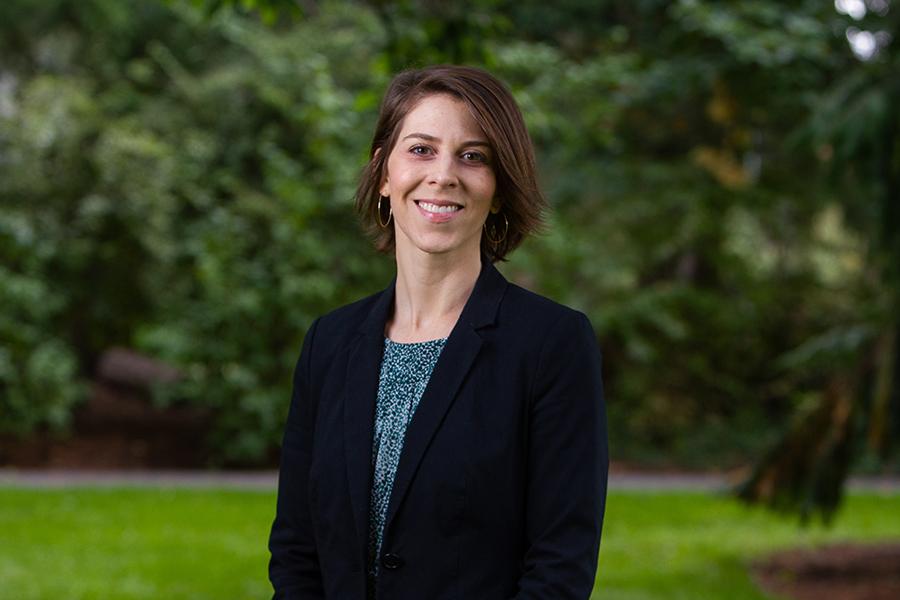 CSWS affiliate Jo Weaver from the Department of Global Studies has received a 2023 Incubating Interdisciplinary Initiatives (I3) award from the Office of the Vice President for Research and Innovation (OVPRI). Weaver is an associate professor and director of the Global Heath Program. 
Weaver and her collaborator Camille Cioffi from the Prevention Science Institute received an I3 award for their project, "Using Community-defined Evidence to Alleviate Chronic Stress for Houseless Community Members," which aims to test the effectiveness of a structural intervention within the built environment (e.g. day-use lockers, hygiene stations) to ameliorate chronic stress associated with houselessness. The project uses biomarkers to measure chronic stress response, with a project design that collaborates closely with the unhoused themselves. 
I3 awards provide up to $50,000 to seed new interdisciplinary research. See Around the O for all of this year's award recipients.