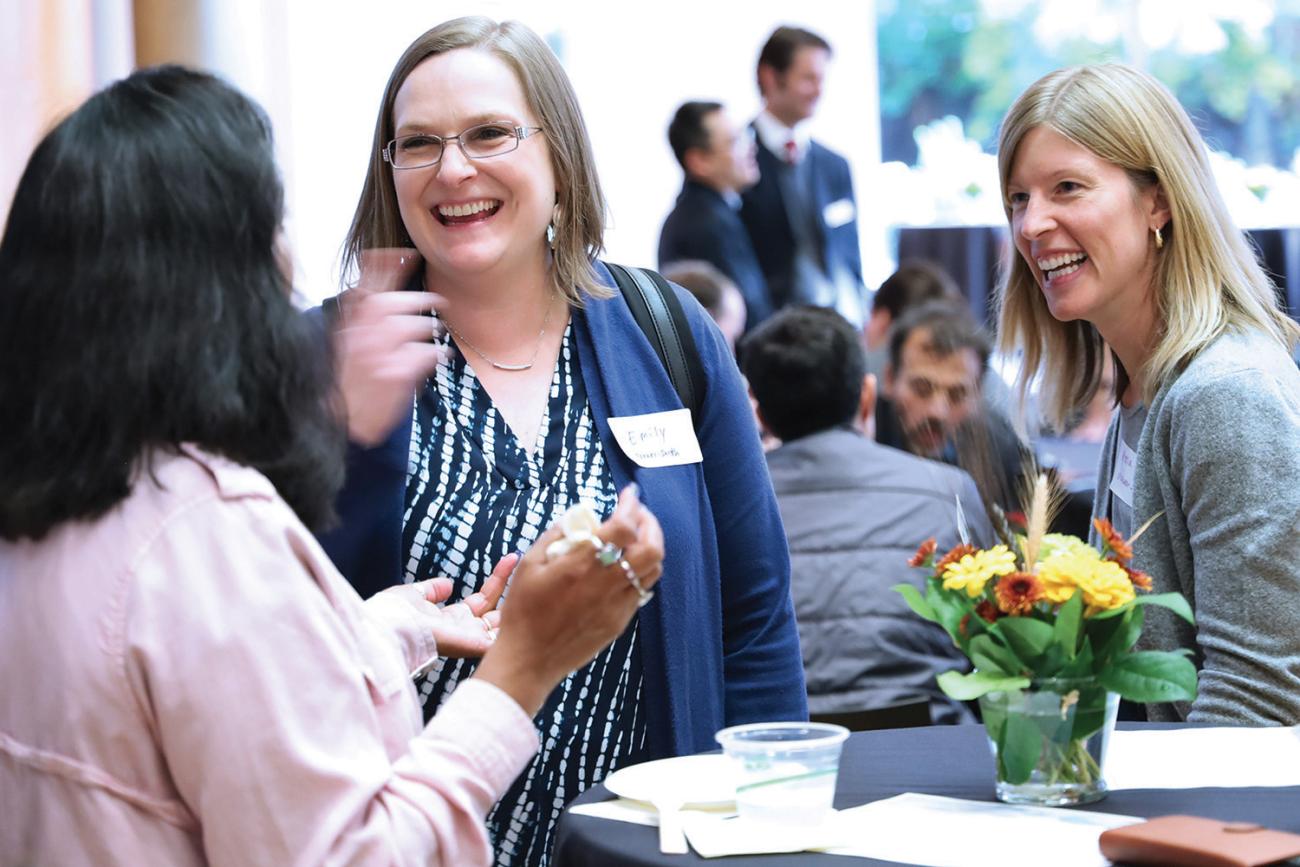 The Office of the Vice President for Research and Innovation (OVPRI) will be featuring the Center for the Study of Women in Society (CSWS) in its upcoming Pursuit newsletter. The article, "Gender Research Opens Pathways for Feminist Futures," will help to broaden awareness of the CSWS mission, anniversary events, and DuckFunder campaign to benefit undergraduate research and skill-building in the region.
You can read the full article here.
Photo: College of Education faculty Emily Tanner-Smith, center, and her new colleague Maria Schweer-Collins, right, chat with CSWS advisory board member Nadia Singh during the 2022 CSWS New Faculty Welcome reception / photo by Jack Liu.