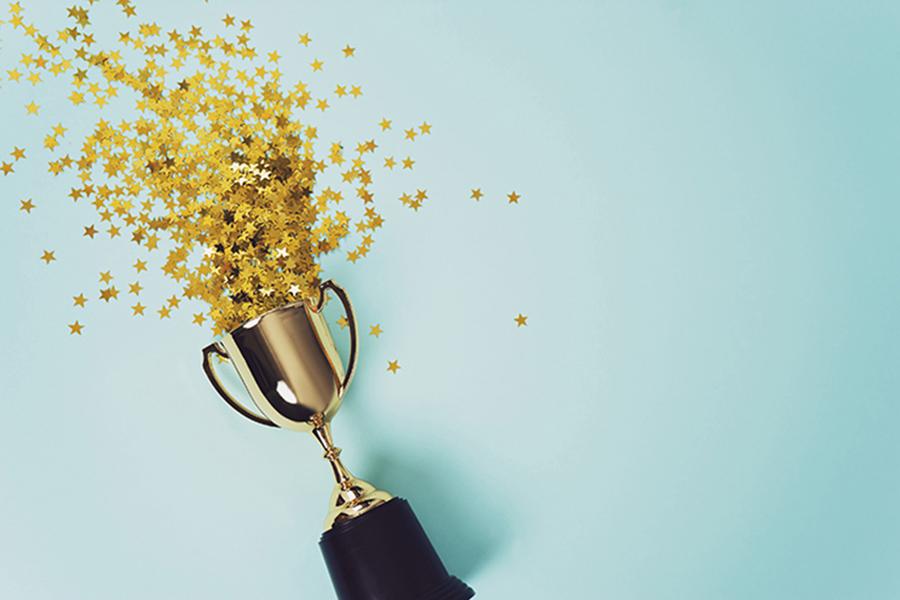 The Center for the Study of Women in Society (CSWS) is thrilled to announce funding awards for AY 2023-24 of $78,000 to support scholarship, research, and creative work on women and gender at the University of Oregon. A total of 21 research grants were given to 16 graduate students and five faculty members. 
Comparative Literature doctoral candidate Marena Lear won the prestigious Jane Grant Dissertation Fellowship for her project, "Their Bodies, Our Selves: Posthuman Embodiment in Latin American Speculative Cinema." The Jane Grant fellow receives an $18,000 stipend and UO student health insurance for the academic year. In addition, in partnership with the dean, the Graduate School provides tuition remission for the academic year.
Lear's project argues that "the 'monstrous' or cyborg bodies within a recent archive of Latin American and Latinx cinema critiques essentialist notions of race, gender, sexuality, and social identity, while providing avenues for audiences to see and feel otherwise, in ways that circumvent hegemonic forces," she says in the project abstract. "In Western thought, female bodies, and in particular Afro-descendent and indigenous women, have often been represented as objects under the control of (masculine) rationalism. Yet, rather than merely reclaiming subject status under patriarchal and colonial terms by reifying the opposition of body and mind, these films imagine different worlds in which identities are more fluid and bodies interconnected, underscoring the importance of embodied knowledge as a strategy for anticolonial liberation." Lear's dissertation "examines speculative genre cinema conventions (science fiction, fantasy, and horror) and how they refract broader trends in the representation of national socio- political identities" to argue that these films "revise global genres for a local context in order to connect more effectively with audiences while foregrounding the spectator's sensorial responses."
CSWS has awarded the Jane Grant Dissertation Fellowship to doctoral candidates at the University of Oregon since 1983. This highly competitive dissertation award supports projects from a range of disciplines on topics related to women and gender. The award is open to eligible UO graduate students who are ABD and spend the award year writing their dissertation.
Given the large number of strong applications received each year for the Jane Grant Fellowship, CSWS instituted a Graduate Writing Completion Fellowship in 2020 to provide summer writing support to one or more doctoral candidates in the early stages of their dissertation who are runners up for the Jane Grant Fellowship. This year, one Graduate Writing Completion Fellowship was awarded to Maria Baudoin, a doctoral candidate in romance languages.
The following is a complete list of CSWS grant awardees and their projects:
Jane Grant Dissertation Fellow
Marena Lear, Comparative Literature, "Their Bodies, Our Selves: Posthuman Embodiment in Latin American Speculative Cinema."
Graduate Writing Completion Fellow
Maria Baudoin Teran, Romance Languages, "Writings in Multitude in Latin American Literature of the 20th and 21st Centuries (Escrituras en muchedumbre en la literatura latinoamericana de los siglos XX y XXI)."
Graduate Student Research Grants
Precious Adejumobi, Anthropology, "Medicine on-the-bus: Alternative Healthcare for Women on Transportation Routes in Lagos, Nigeria."

Shahinur Bashar, Planning, Public Policy and Management, "Workplace Diversity and Inclusion: Guidelines and Best Practices for Organizations in Bangladesh Hiring Transgender People."

Neeka Bayat-Barooni, Human Physiology, "Investigation of the Mechanisms Underlying Fetal Metabolic Programming Following Exposure to Adverse Intrauterine Environment."

Mary Cartee, Education Studies, "We Can't Just Yoga and Hot Tea Our Way Out of Systems of Oppression: A Research and Support Group Project."

Ivy Fofie, School of Journalism and Communication, "Women in Local Language Advice Programs in Ghana: History, Political Economy, Content."

Victoria Guazzelli Williamson, Psychology, "Is Other-oriented Social Cognition the Missing Link Bridging Social Status and Internalizing Disorders in Young Women?"

Jack Hart, School of Journalism and Communication, "The Invisible Labor of Personal Gender-Queer Video Games."

Dee Jolly, Anthropology, "Determining the Role of Social Determinants of Health in Sexual Orientation-based Chronic Pain Disparities in the United States."

Rosa O'Connor Acevedo, Philosophy, "Archival Research on Gender and Racial Discourse on Enslaved Women from Puerto Rico."

Min Young Park, English, "Tempted Bad Taste: An Ethical and Affective Approach to Unread the Failure of Art, Fashion, and Food in Late Modernist Novels."

Annalee Ring, Philosophy, "Investigating White Women's Linguistic Terrorism through Sociogenic Feminist Semiology."

Anu Sugathan, English, "Re-examining the Context, Culture, and Medium in the Representations of Gender in South Asian and South Asian American Graphic Narratives."

Ariadne Wolf, Conflict and Dispute Resolution, "Recovering My Lost history: The Aunt Whose Story Helped Me Find My Own Voice."

Wenyi Yang, Sociology, "A Queer Quantitative Query: Sexual Injustices and Social Contexts."
Faculty Research Grants
Lana Lopesi, Indigenous, Race and Ethnic Studies, "Care: Samoan Feminism, Care Work and Immaterial Labor."

Michelle McKinley, School of Law, "Bound Biographies."

Isabel Millán, Women's, Gender and Sexuality Studies, "Illustrating Resilience: Children's Picture Books for Oppressive Times."

Xiaobo Su, Geography, "Aliens at Home: Myanmar Wines and the Exercise of Border Biopolitics in Yunnan, China."

Priscilla Yamin, Political Science, "Contextualizing Social Egg Freezing: Eugenics, Feminism, and the Commodification of Motherhood."