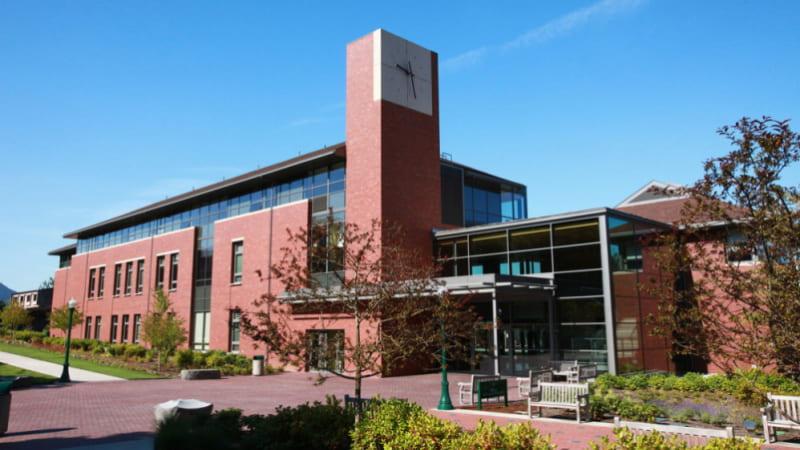 From Around the O—Figuring out how to bring more women and diverse populations into academia has been debated for decades. The UO's Wendy Machalicek believes the answer is leading the way for others — and keeping the door open behind you.
Machalicek, a faculty member in the College of Education who specializes in special education and applied behavior analysis, became the first female principal investigator to lead a longstanding research methods training institute this year. She made it her goal to use the opportunity to support diverse early-career academics.
"We need to step forward and open that door for other women," Machalicek said. "Part of this is saying 'yes' to opportunities where you can sit at the table. Another part is opening the door for the people behind you and making sure you don't shut it on them."
The training institute, which accepts 100 early-career faculty members to study advanced research methods and analysis, is sponsored by the University of Oregon with a grant from the Institute of Education Sciences, a research arm of the U.S. Department of Education. The grant is funded in three-year cycles, meaning Machalicek led the project this year and will lead again in 2023 and 2024.
The institute focuses on single-case research, which is a type of experimental research that Machalicek has practiced since 2004. She taught single-case research design classes at the College of Education alongside Robert Horner, who worked as a special education professor at the college for more than 40 years.
In 2014, Horner invited Machalicek to work as an instructor within the institute. Machalicek later became co-principal investigator on the grant while Horner was principal investigator.
When Horner was moving toward retirement in 2019, he suggested Machalicek write the next grant application and step into a role as principal investigator. Leadership for the grant and most other methods training grants had historically been male-dominated, so Horner's suggestion surprised Machalicek.
Machalicek said the role was something she never thought she "would ever be allowed to even consider" because of her gender.
"He asked, 'Is this something you'd like to take on?' and I said, 'Wow, I'm really honored. And yes, I do want to take this on,'" Machalicek said. "He was really integral in pushing that forward and also convincing the other team members that I could do it. Or that they should give me the chance."
One of Machalicek's first decisions as principal investigator was to set aside money in the budget to provide scholarships to racially diverse applicants. Before the committee began reviewing applications, Machalicek decided that her priority was to make space for the people who rarely get a seat at the table. This year two exceptional Black female faculty members were awarded the scholarships .
"I think it's important for us to not be performative and just say that we encourage applications from people who would diversify the pool," Machalicek said. "I've learned from talking to people in the field that sometimes, when you don't see a place for yourself at the table, you just don't even apply. So I thought it was really important to actually put some money behind this."
In addition to making the institute more accessible for diverse fellows who travel to attend the in-person intensive course for a week in Madison, Wisconsin during July, Machalicek and her team also are making institute resources accessible online. This supports early-career individuals who want to specialize more in single-case research design but may have otherwise not been accepted to become one of the few fellows.
Machalicek said this population includes doctoral students who used institute resources because they didn't have access to single-case research design classes at their universities.
"It's really about training the next wave of researchers," Machalicek said.
In her own work as a professor at the College of Education, Machalicek prioritizes mentoring and supporting diverse students.
"I think about it nonstop," she said. "Like, 'How do I help them? How do I help them navigate this system? How do I help them become leaders if they would like to be?"
But part of training this next generation of academics is also teaching them how to listen to each other and include new voices in their conversations. Machalicek is encouraged by what she's seen.
"I think the culture has shifted. Women and people of color were reluctant to speak up before, when their perception of an issue or their ideas didn't match up to what was being proposed," she said. "And I see that shifting in a really healthy way. We're making space for those voices at the table. It's becoming a little more open now. I think that's the biggest thing."
—By Madeline Ryan, College of Education