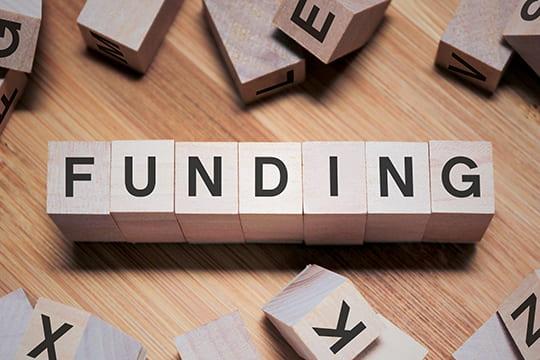 The Center for the Study of Women in Society (CSWS) is delighted to announce funding awards for AY 2022-23 of nearly $81,000 to support scholarship, research, and creative work on women and gender. A total of 18 grants were given to 16 graduate students and three faculty members.
Political science doctoral candidate Parichehr Kazemi won the prestigious Jane Grant Dissertation Fellowship for her project, "Visual Protest Movements: How Social Media Images Challenge Authoritarian State Power in Iran's 'My Stealthy Freedom' Movement." The Jane Grant award holder receives an $18,000 stipend and UO student health insurance for the academic year. In addition, in partnership with the dean, the Graduate School provides tuition remission for the academic year.
"Since 2014, women have challenged Iran's strict modesty mandates by unveiling in public spaces to document and share their acts of defiance across social media," Kazemi says in her project abstract. "In response, the Iranian government has arrested several activists and imposed mandatory 'Re-education' classes for violators, showing that the content represents enough a challenge to the regime to inspire severe repression. By bringing into question the disjuncture between civic activism and state response, my research suggests a new type of social movement that leverages the unique affordances of visual-based social media platforms to challenge state power." Kazemi's dissertation "explores the dynamic interactions between oppositional movements and authoritarian regimes over time in a way that reveals processes of learning, innovation, and tactical evolution on the part of both movement and state actors."
CSWS has awarded the Jane Grant Dissertation Fellowship to graduate students at the University of Oregon since 1983. This highly competitive dissertation award supports projects from a range of disciplines on topics related to women and gender. The award is open to eligible UO graduate students who are ABD and spend the award year writing their dissertation.
Given the large number of strong applications received each year for the Jane Grant fellowship, CSWS has instituted a Graduate Writing Completion Fellowship to provide summer writing support to one or more doctoral candidates in the early stages of their dissertation who are runners up for the fellowship. This year, one completion fellowship was awarded to doctoral candidate Holly Moulton in environmental studies for "Futuremaking in a Disaster Zone: Indigenous Women, Climate Justice, and the Everyday Politics of Climate Change in Peru."
The following is a complete list of CSWS grant awardees and their projects:
Jane Grant Dissertation Fellowship
Parichehr Kazemi, Political Science, "Visual Protest Movements: How Social Media Images Challenge Authoritarian State Power in Iran's 'My Stealthy Freedom' Movement."
Graduate Writing Completion Fellowship
Holly Moulton, Environmental Studies, "Futuremaking in a Disaster Zone: Indigenous Women, Climate Justice, and the Everyday Politics of Climate Change in Peru." [confirm]
Graduate Student Research Grants
Alexis Adams-Clark, Psychology, "Sexual Violence, Institutional Betrayal, and Institutional Courage: Capturing Student Perspectives through a Qualitative Interview Study."
Bobbie Bermudez Bonilla, Critical and Socio-Cultural Studies in Education, "Pero Con Ganas: Latina Testimonios on Cultural Wealth and Overcoming Microaggressions in Schooling."
Brooke Burns, Philosophy, "Sylvia Wynter's Humanist Appraisal."
Kaito Campos de Novais, Anthropology, "Tune Korean Television to Women."
Jeongon Choi, East Asian Languages and Literatures, "Tune Korean Television to Women."
Isabella Clark, Sociology, "Too Sensitive? Living with Multiple Chemical Sensitivity."
Leticia Garcia, Psychology, "Surviving Racism from Womb to Cradle: Assessing Parent of Color NICU Experience in Oregon."
Mushira Habib, Comparative Literature, "Thinking through the Skin: Affective Literacy and Literary Orientations."
Daizi Hazarika, Anthropology, "Witch-hunting: Gendered Violence Against Indigenous Hindu Women in Assam, India."
Gloria Lizette Macedo Janto, Romance Languages, "Gender Roles in the Testimonial Narrative of Andean Women from Peru (1980-2000)."
Kiana Nadonza, Anthropology, "Crowning Community: The Cultural Politics of Beauty Pageantry in Postcolonial Philippines."
Michele Pflug, History, "'In Pursuit of Butterflies': Gender, Madness, and Science in the English Countryside 1655-1715."
Olivia Wing, History, "Common and Contested Ground: Chinese and Japanese Youth Culture in the Pacific Northwest, 1920s-1960s."
Faculty Research Grants
Joyce Cheng, History of Art and Architecture, "Hello Kitty's Kunstwollen: Kitsch, Ornament, Allegory."
Annelise Heinz, History, "Collective: How Lesbian Feminists Reimagined Society."
Lesley Weaver, Global Studies, "A Multi-stakeholder Analysis of Women's Houselessness in Eugene, Oregon."