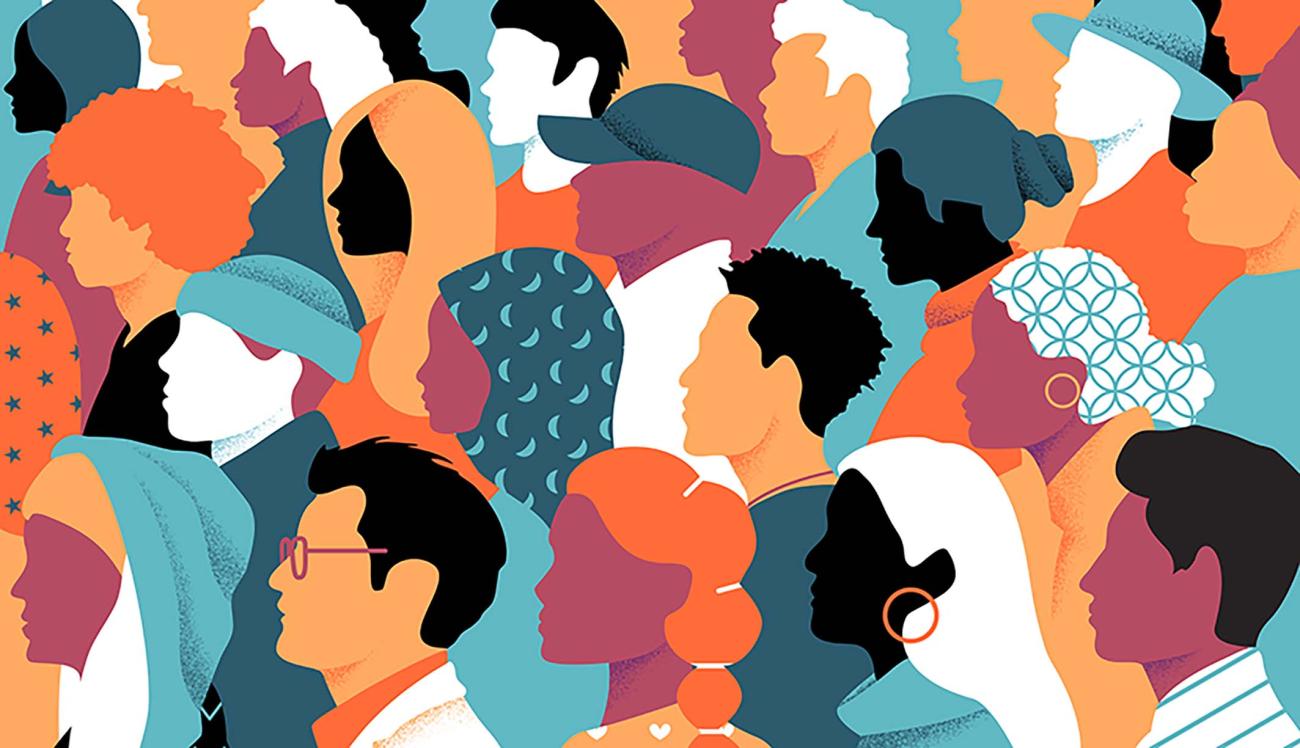 During spring term, CSWS presents a line-up of funded research talks that explore intersections of gender and race across popular culture and higher education. All talks are noon–1 p.m. and in hybrid format. Bring your lunch to the CSWS Jane Grant Room, 330 Hendricks Hall, 1408 University Street, for interesting discussion and community renewal or take a break from your busy day to join us on Zoom.
On Friday, April 14, Doctoral candidate Bobie Bermudez Bonilla, Critical and Socio-Cultural Studies in Education, will give a noon talk on her CSWS-funded research, "Con Ganas: Latina Testimonios at an emerging Hispanic Serving Institution." Description: "My dissertation project focuses on the intersectionality of race, ethnicity, immigration status, language, and gender influence on students' educational trajectories. For the first phase of my dissertation, I conducted in-depth interviews with five Latina-identifying university students about the microaggressions they have encountered while attending a historically white university in the Pacific Northwest. In addition, I surveyed 80+ Latina students at the same university to analyze campus climate and how cultural community wealth (Yosso, 1995) has helped them overcome obstacles. These emotional written and audio testimonios will document the Latina educational experiences and help pinpoint what these students need to feel better supported at an emerging Hispanic Serving Institution (HSI)." Attend in person, 330 Hendricks Hall, or by Zoom.
On Friday, May 5, Doctoral candidate Olivia Wing, History, will give a noon talk on her CSWS-funded research, "'The Queen Who Will Reign': Chinese and Japanese American Beauty Pageants in 1950s Seattle." Talk description: "In the wake of World War II, young Chinese and Japanese American women in Seattle represented their local ethnic communities as they vied for the titles of princess and queen during the lively summer Seafair festival. Their participation reflects the delicate balance Asian women struck between demonstrating modern American femininity and cultural authenticity. They navigated racial and gendered beauty norms and strove to define Asian American womanhood for their communities and for the public." Attend in person, 330 Hendricks Hall, or by Zoom.
On Friday, May 12, Doctoral candidate Mushira Habib, Comparative Literature, will give a noon talk on her CSWS-funded research, "Can You See What I See? Affectively Gendered Bollywood Edition." Talk description: "My dissertation aims to establish affect as a perspective through which any literary and cultural text can be analyzed. I argue that our lived, embodied, and imagined experiences inform our affective engagement with texts, be it intimate or critical. In this paper, I close-read iconic Bollywood movies like Dilwale Dulhania Le Jayenge (1995) and Hum Dil De Chuke Sanam (1999) from an affective gendered perspective. How I perceived these movies once as a young Bangladeshi girl is very different from how I (mis)recognize them today as an international woman of color in the U.S.A. These socio-academic migrational subjectivities are accompanied by my neurodiverse intersectionalities; all of which, together, make up my modes of engagement. Through my talk, I want to lead others to view or review these movies from my affective perspective(s) and thus demonstrate how affect can be a valid form of analytical practice and pedagogy." Attend in person, 330 Hendricks Hall, or by Zoom.
On Thursday, June 1, Associate Professor Joyce Cheng, History of Art and Architecture, will give a noon talk on her CSWS-funded research, " Kitsch, Ornament, Allegory: Hello Kitty as Commonist Art." Talk description: "My talk considers the Japanese cultural icon Hello Kitty as an object for the history of art and aesthetics that epitomizes but also destabilizes the category of kitsch. On the one hand, Hello Kitty as a cultural product alarmingly actualizes what Andreas Huyssen has described as 'mass culture as Woman,' suggesting that the phenomenon is not merely a masculinist-modernist projection that attributes stereotypically feminine traits to the inferior, inauthentic culture of the masses. Serving the double function of what I call the ornament-allegory (a decorative motif endowed with minimal narrative and broadly auspicious meanings), Hello Kitty also satisfies to two impulses historically held responsible for kitsch or 'popular aesthetic': 1) what design and craft theorists have decried as an ornamental impulse assimilable to all objects and materials, and 2) an allegorical one that 'annexes aesthetics to ethics' (Pierre Bourdieu) by applying moral messages to aesthetic forms. On the other hand, Hello Kitty also critiques anti-kitsch criticism in turn by exposing its simultaneous, potentially incoherent attack on form and content. If the ornamental and allegorical impulses both take part in kitsch's equivocal 'aestheticization of life' (Jacques Rancière), I suggest that they are also indistinguishable from those giving rise to trans-individual forms of art (for instance folk or traditional indigenous arts), which have been described variably as collective (by the art historian Alois Riegl) or 'commonist' (by the Pop artist Andy Warhol)." Attend in person, 330 Hendricks Hall, or by Zoom.