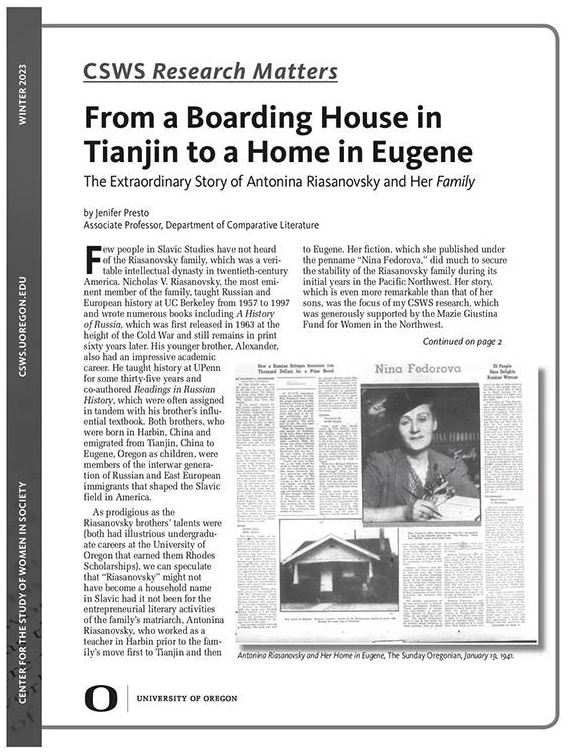 In the winter issue of Research Matters, Jenifer Presto, associate professor of comparative literature, shares the extraordinary story of Antonina Riasanovsky, author of best-selling 1940 novel The Family. Antonina, her husband, and their two young sons immigrated from China to Eugene during the Second World War.
Set in 1937 Tianjin, China, The Family takes place in a boarding house run by Russian women exiles who provide refuge for individuals from diverse backgrounds. Presto's research examines the novel alongside archival documents and other media to show how Raisanovsky "cannily mediates between national and international concerns in order to make her work legible to an American audience and exportable to a global one."
Presto received a 2020 CSWS faculty research grant for the project. Read more about it here.