[Colloquium Series] [Public Talk]
Many Nations Longhouse / Free and open to the public
Note: this talk has been rescheduled for winter term.
Kari Norgaard, UO professor of sociology and a long-time CSWS faculty affiliate, discusses her new book, Salmon and Acorns Feed Our People, joined by Ron Reed, a traditional dipnet fisherman and a cultural ecologist for the Karuk Tribe.
Since time before memory, large numbers of salmon have made their way up and down the Klamath River. Indigenous management enabled the ecological abundance that formed the basis of capitalist wealth across North America. These activities on the landscape continue today, although they are often the site of intense political struggle. Not only has the magnitude of Native American genocide been of remarkable little sociological focus, the fact that this genocide has been coupled with a reorganization of the natural world represents a substantial theoretical void. Whereas much attention has (rightfully) focused on the structuring of capitalism, racism and patriarchy, few sociologists have attended to the ongoing process of North American colonialism. Salmon and Acorns Feed Our People draws upon nearly two decades of examples and insight from Karuk experiences on the Klamath River to illustrate how the ecological dynamics of settler-colonialism are essential for theorizing gender, race and social power today.
Kari Norgaard (non-Native Professor of Sociology/Environmental Studies at University of Oregon) has engaged in environmental justice policy work with the Karuk Tribe since 2003. Norgaard is author of Living in Denial: Climate Change, Emotions and Everyday Life and other publications on gender, race, and the sociology of emotions.
Ron Reed s a traditional dipnet fisherman and a cultural ecologist for the Karuk Tribe. Located in Northern California on the Klamath River, the Karuk are one of the 18 California tribes without a ratified treaty, and thus, no reservation. Ron was born into a medicinal family and taught the traditions of the tribe from ceremonies to fishing.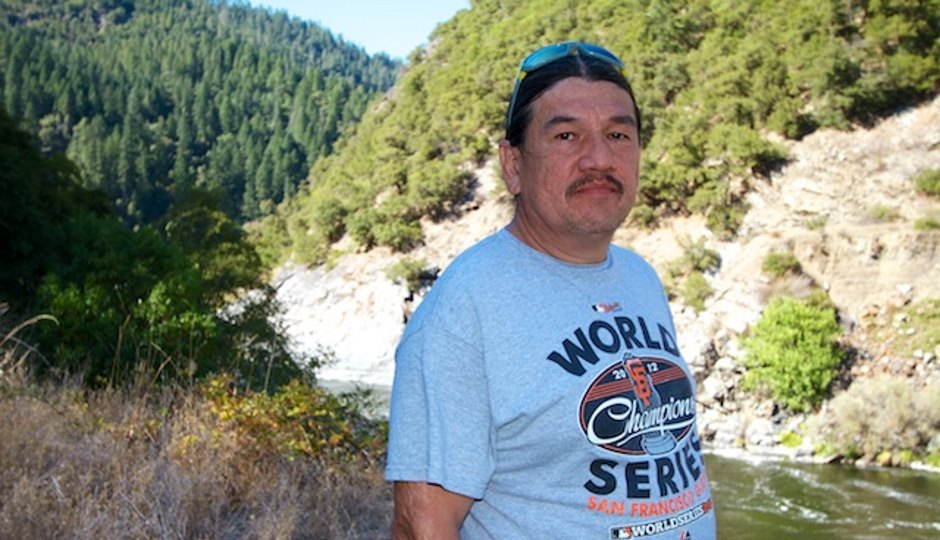 For more information about the book, visit: https://www.rutgersuniversitypress.org/salmon-and-acorns-feed-our-people/9780813584195